Fast, Reliable, Affordable
---
When you need legal documents served by a reliable and trusted process server, Choice Mercantile can assist.
We've been successfully serving summonses, divorce papers, family law documents and other legal documents throughout Australia for over 25 years.
We strive to meet the needs of every client, effectively and efficiently. When you require the urgent service of documents, we will assist you without delay.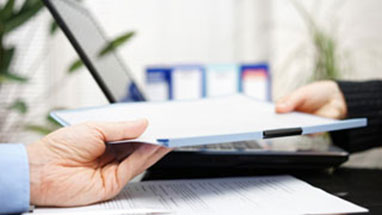 As part of our complete service, our Process Serving Agents can collect the legal documents from your location to be served.
With a Commissioner for Declarations and Justice of the Peace available to us as staff members, you can rest assured that your process serving needs will be taken care of promptly.
To find out more about Choice Mercantile, please do not hesitate to contact us.
Need Documents Served?
That's our specialty! Contact us for a competitive quote.
Service of Documents
Expert knowledge of our industry and its legal requirements, means Choice Mercantile is the preferred agent for all process serving matters.
Based in the Brisbane Metropolitan area, we aim to action all files within 24 – 48 hrs and have a result within 7 days.
We make numerous attempts at service until we have served the defendant, cleared out the address, or we are satisfied the occupants are avoiding service.
If the premises are no longer occupied, you may wish to take advantage of our skip tracing service.
Together with our network of country agents we are able to offer a competitive and quality service of documents in all Queensland regions as well as Australia wide.
All files are updated on a regular basis. We document each attendance accurately and forward interim reports to our clients and advise if a delay is expected for any particular matter.
We aim to keep you the client, well-informed as to the progress of your files, and we are dedicated to ensuring that all documents are served in accordance with the necessary court rules.
Urgent Document Service
If there is a matter that requires urgent service, we can have an agent attend at your office to collect the documents and proceed with service as a matter of priority.
Affidavits are returned without delay, due to our Commissioner for Declarations and Justice of the Peace on staff.
PROCESS SERVER COST
In general, process serving prices vary according to location and special service requirements.
Our standard process serving fees start at $70.00 for the Brisbane, Gold Coast and Sunshine Coast regions and $90.00 for the Toowoomba region.
An additional service charge of $20.00 applies for service of Family Law Documents.
Please contact us for a competitive quote, if you're service area is not listed.
Affidavits
Our office provides an affidavit of service with every matter at no extra cost.
We understand the significance of correctly sworn affidavits and we maintain high quality standards in this regard.
We have a Commissioner for Declarations and a Justice of the Peace on staff to deliver a comprehensive service to our clients.
Enforcement Hearings
We are skilled at attending enforcement hearings and when required, we can attend Australia wide.
During the enforcement hearing our agent gains an understanding of a debtor's financial position by assisting the debtor to complete a Statement of Financial Position and obtaining documents to support claims made in the statement.
This gives our client a greater understanding of the Debtor's financial position and indicates how they should move forward with the matter.
Tell us how we can help you