Our agency has provided skip tracing services in Australia for over 25 years. We specialise in locating missing debtors and people of interest for the finance, insurance and legal sectors.
Using a comprehensive range of resources, our professional skip tracer gathers evidence and thoroughly investigates all potential and permitted avenues to gain location data and recover losses.
Benefit from years of industry knowledge and experience by enlisting our skip tracing agency to investigate your case.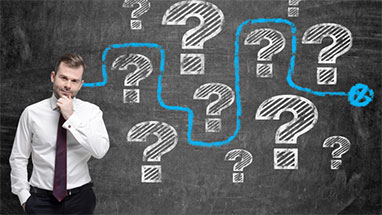 Need to Find Someone?
We can assist in finding the person you're looking for
High Success Rates
Our high-success rate for locating people is evidence of our committment to providing a class-leading tracing service that assists our clients with loss recovery.
Expert Knowledge
Our knowledge of when to advise recovering your losses or recognising when not to proceed, assures that you will only spend what is necessary to achieve results.
Informed Progress
As a Choice client, you can speak directly with our skip tracer to compare information, discuss results and stay up-to-date on the progress of the investigation.
Debtor Location Service
We certainly do not claim that we locate every missing debtor, however we guarantee that we utilise every available avenue of inquiry within your budget, to provide an efficient and effective debtor location service.
As part of this service, we keep you informed of our progress and provide a final report of our investigation.
Skip Tracing Methods
There are many skip tracing methods that can be utilised to find a person of interest, and we ensure that our tracing methods and approaches work within the various Acts and Regulations that govern this area of operations.
One commonly used skip tracing method is databases searches.
Skip Tracing Databases
There are numerous skip tracing databases available to search when looking for a person of interest.
Some of these include:
White and Yellow Pages
Company Records
Bankruptcy Searches
Real Property Searches
Veda Records
National Tenancy Databases
QBCC Records
Reverse Phone Numbers
Business Portals and more.
Skip Tracing Cost
The cost of skip tracing varies according to the depth-of-search required and the range of resources needed to achieve the desired outcome.
Our skip tracing fees start at $160 plus GST, and we generally suggest that clients budget from $160 – $300 for a standard search.
This service includes searches of all available databases including outlays up to $8 per search.
Outlays over that limit (e.g. company searches, bankruptcy searches, real property searches) are charged at cost.
Before conducting such searches, we will first seek your approval.
In-depth skip searches start at $300 plus GST and include searches of all available databases with all outlays included.
Upon completion, you will be provided a full report listing all avenues searched.
Compliance
Our agents adhere to all current legislation and abide by the Institute of Mercantile Agents prescribed Code of Conduct and Code of Ethics.
Tell us how we can help you